Real Estate is a Challenging Business


As a Realtor, do you ever find yourself wondering what's next? Do you feel like you're juggling to-do lists, needing extra support, or looking for that extra spark?

We are not a traditional top-down team. We are like-minded business owners working together to succeed.

There's no ego in our business. The same strategies, methods, and processes we have used to become successful – we teach to you!

We believe in positivity.

We believe in supporting each other.

We believe in you.


Are you someone who thrives in an energetic, positive, selfless culture?
Are you someone who wants to take your business to the next level?
Are you someone who has overcome challenges in your life?

Sound like you? Call or text Kristin confidentially: (804) 873-8782


We have a team mentality
We're all going to have days with a sick child, a meeting we can't move, or a vacation where we're trying to unwind! Our agents are here for each other.

Whether it's showing a buyer a can't-miss house when you're out of town, or brainstorming how to grow your business, you can count on your fellow Beran Group teammates to lend a helping hand without taking your hard-earned commission.
We all support each other because we all need it. It's an expectation!
Being a member of a team shouldn't be a loss of your identity. In fact, we believe it should add value to your life and your business.

We didn't get where we are by ourselves. The more we learn from each other, the more we help each other, the more we stand to gain.

It's really that simple.
Take Your Marketing to the Next Level
Each year we create a packed marketing program that will help you successfully grow your business. We produce direct mail, email, and social media to send to your clients. We host client events for your people, so you can spend your time networking and not planning.

Stuck in a rut on your marketing efforts? Let us help.
And for anything that's not in the plan, you have access to our team marketing consultant and our graphic design specialists.
Why SRMF?
Having quickly grown into one of the most influential brokerages in the Richmond area, Shaheen, Ruth, Martin & Fonville is an agent-focused firm emphasizing quality and culture.

Now the number 5 firm out of 619 in CVRMLS, SRMF excels in providing the training, technology, and staff that you need to grow your career.

With 5 offices across Richmond, Williamsburg, and Irvington, there is a place to work wherever you need to be.

**closed dollar volume 12 months ending January 2022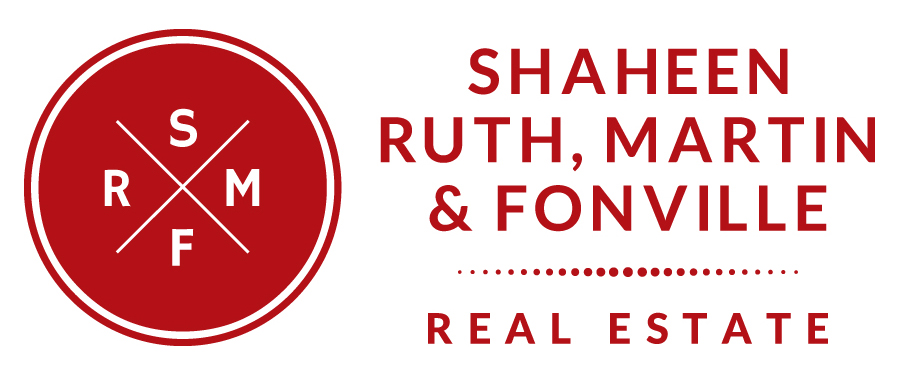 Sound like you? Call or text Kristin confidentially today: (804) 873-8782